Back Pain Treatment at Perkins Family Chiropractic
If you are in Amarillo, TX, and need a chiropractor for back pain treatment, Perkins Family Chiropractic is here for you. We understand that to live your life to the fullest, you need to be free of pain. If you would like to try methods that don't involve invasive surgeries and costly medications, chiropractic care is your best bet.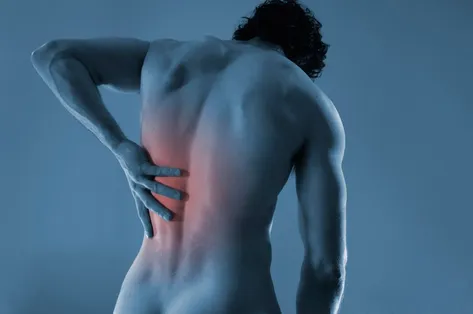 Causes of Back Pain
Back pain often occurs due to the displacement of vertebrae, muscles, nerves, and ligaments being displaced, inflamed, or pinched. Where there are countless potential causes of back pain, the following are some of the most common:
Slipped or herniated discs, which occur when the soft tissue in the discs that separate your joints wears out and begins pressing on nearby nerves.
Degenerative disc disease occurs when the discs between your spinal vertebrae tear or shrink, causing the vertebrae of your spine to rub together.
Spinal stenosis, which occurs as a result of your spinal canal narrowing, placing excessive pressure on surrounding nerves and soft tissues. This may also result in numbness of your legs and shoulders as well as back pain.
Spondylolisthesis, a degenerative condition that causes weakness in the ligaments and joints that keep the spine aligned, causing discs to move out of place.
Injuries and accidents including auto accidents, strains, sprains, falls, and fractures often result in back pain.
Your lifestyle including slouching at your desk, being overweight, improper lifting techniques, not exercising, wearing high heels for extended periods, and even smoking.
Arthritis causes inflammation, swelling, and stiffness in the joints. Osteoarthritis is also a cause of back pain due to cartilage and bones breaking down.
Chiropractic Care for Back Pain Treatment
Our chiropractor will evaluate your musculoskeletal system to identify the root cause of your back pain. Once the source of your discomfort has been determined, our chiropractor will create a back pain treatment plan tailored to your needs. This plan will include a combination of spinal adjustments, soft tissue therapy, acupuncture, manual therapy, and exercise therapy or self-management whereby you are given a regimen of exercises to do at home. Chiropractic adjustments performed will vary depending on the cause and severity of your back pain.
Visit Our Chiropractor for Back Pain Treatment in Amarillo, TX
At Perkins Family Chiropractic, we work hand in hand with our patients to come up with effective and long-term solutions to all issues including back pain. For more information or to schedule an appointment with our chiropractor, call us at (806) 331-2225.