Therapeutic Massage
Therapeutic massage is one of the most effective treatment options available for pain. It can be used on its own or in conjunction with other treatment options. Unlike Swedish massage, therapeutic massage targets areas of the body that have been injured or impacted by disease or illness. By focusing on one specific area, therapeutic massage helps to boost the body's own healing abilities.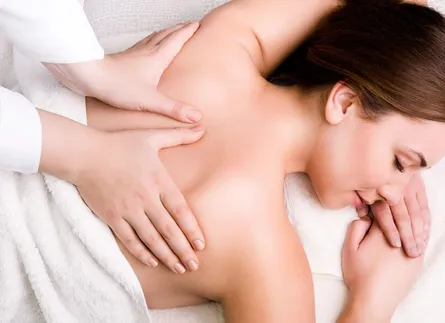 The Connection Between Chiropractic Care and Therapeutic Massage
The connection between chiropractic care and therapeutic massage runs deep with both treatment options offering support to the other. Chiropractic care aligns the skeletal portion of the body. Therapeutic massage strengthens the softer tissues, giving them the ability to provide support to the bones and connective tissues. Using both together adds both depth and substance to your treatment program.
Benefits of Therapeutic Massage
Therapeutic massage relaxes the soft tissues while strengthening your bones and connective tissues. By improving circulation, it strengthens the heart while providing more nutrients and oxygen to your organs and tissues. Therapeutic massage can be used to improve flexibility and range of motion when traditional exercise may not be an option. It can be used on almost every area of the body to improve overall form and function.
Focused Healing
Therapeutic massage offers focused healing that targets affected areas of the body. Using massage with chiropractic care and physical therapy helps to keep an injured area as mobile as possible without adding any additional stress or inhibiting the healing process. Combining focused healing with a full body massage will help to flush away toxins from the area that may be leading to inflammation and scar tissue. Therapeutic massage can minimize swelling and actually hasten the healing process.
Visit Perkins Family Chiropractic to Learn More about Therapeutic Massage!
If you live in the Amarillo, TX and would like to learn more about therapeutic massage, call our staff at Perkins Family Chiropractic (806) 331-2225. Understanding how therapeutic massage can benefit you is the first step in the healing process. Our chiropractor can use massage in combination with a variety of treatment options that will allow you to heal more naturally. If you have questions about therapeutic touch, talk to our chiropractor today! You will be glad you made the call!