Chiropractic care is one of the most effective forms of medicine available today. It offers both individual treatment plans as well as maintenance programs that can be used to improve your health and well-being. With its many treatment options, chiropractic care is able to strengthen the body and support the healing process when an injury or illness/disease occurs. It also helps to improve mental and emotional well-being that is beneficial in the recovery process.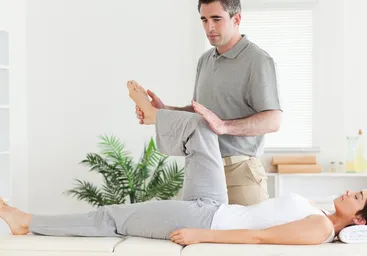 The Benefits of Chiropractic Care
Chiropractic care offers many benefits over and above other forms of care. Chiropractic care focuses on finding the cause of your symptoms, not just treating them so you feel more comfortable. It also helps to restore balance to the physical body, which in turn, balances the mind and settles the emotions. Chiropractic care also encourages the body to begin to heal on its own by strengthening and toning the various tissues in the body.
Conditions Treated
Chiropractic care can treat many different types of illness, disease, and injuries. In addition to treating herniated discs, whiplash, sciatica, and other structural issues you may experience. Chiropractic care can also be used to treat fibromyalgia, chronic fatigue syndrome, and many other conditions that affect the soft tissues as well. Your chiropractor knows that to heal the entire body, supporting the structure is the key to maintaining balance throughout the rest of the body. No matter what symptoms you are experiencing, chiropractic care can help.
Maintenance Care
After you have finished your recovery period, you can still employ chiropractic care to maintain your good health. Maintenance care involves regular adjustments, proper nutrition, and adequate exercise. Regular visits to the chiropractor will help you keep other health concerns from becoming problems later on. Maintenance care also plays a role in keeping your mental health in balance as well.
Visit Perkins Family Chiropractic in Amarillo, TX for All of Your Health Care Needs!
If you are interested in finding out if chiropractic care can help you improve your health and well-being, call us today at Perkins Family Chiropractic. We can provide you with treatment plans that will help you get back on track. Maintenance plans are also available that will enhance your healthy habits and improve your physical and mental health. Chiropractic care is a unique form of treatment that begins with balancing the body. You can start living a healthier life today call us at (806) 331-2225!